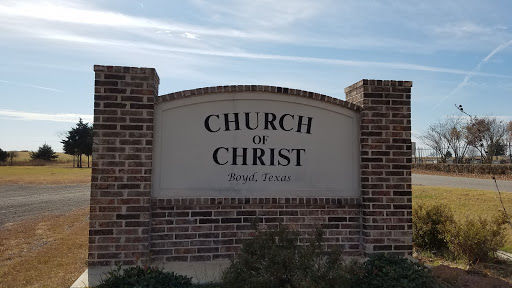 The Boyd Church of Christ Welcomes You!
---
We at the Boyd Church of Christ would like to invite you to visit our congregation in Boyd, TX! Located at 379 Cemetery Road, you'll find a group of loving people with their arms outstretched to you and your family and will do all that is in their power to help you become closer to Christ. So please join us any time for our worship services or at one of our fellowship events! We're constantly seeking to meet new people in the community or even visitors passing through. No matter, we'll be waiting for you! Our worship services are as follows:
Sunday
Morning Bible Class - 9:30 AM
Morning Worship Service - 10:30 AM
*Evening Worship Service - 6:00 PM
Wednesday
Evening Services - 7:00 PM
*Each second Sunday of the month, we hold a meal in our fellowship hall. On these Sundays, there is a devotional immediately following the meal and no evening services.